Howard B. Wigglebottom Listens to His Heart
Back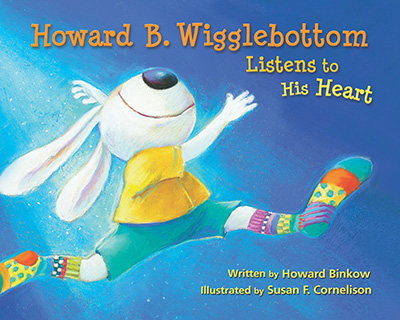 Howard stopped doing what he loved the most because kids​ made fun of him. He wanted to belong and fit in so desperately that he tried ​un​succefully ​all kinds of activities. One day with the help of his grandfather, he learned to be true to himself. Tips and lessons are included. Educator and counselor endorsed.
Purchase
Parenting
Animations, Songs, and more
Animations, Songs and Yes/No Questions can be downloaded for free.
Animations
Songs
Lessons
Suggestions for Lessons and Reflections
View File
Posters
Awards
Back